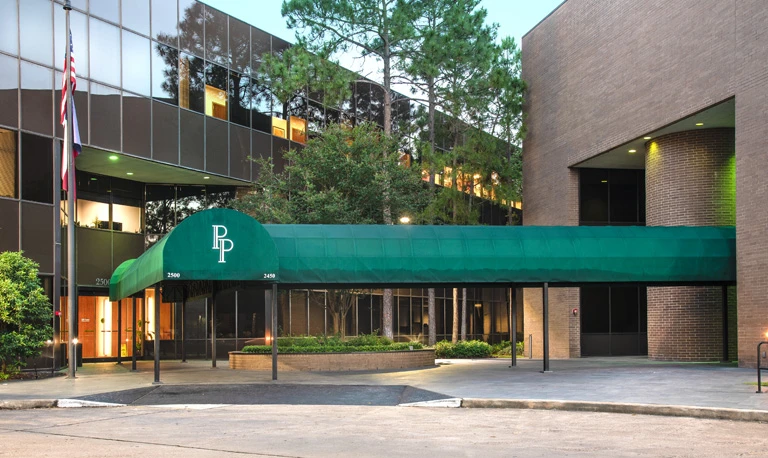 About Piney Point Offices
Piney Point Offices consist of two 3-story, 76,000 square foot, owner-occupied buildings in a lush setting at the base of the Piney Point residential community. Piney Point Offices have recently undergone renovations to include updated lobbies, modernized restrooms, and improved corridors. Piney Point Offices have a roster of both medical and office clients, many of which have been tenants for over 20 years. The properties boast ample parking with two parking facilities as well as manicured landscaping on this seven acre parcel. Piney Point Offices have direct access from both Westheimer and Fondren, and offer highly competitive rates.
The Piney Point Offices are managed by Noex Management, LLC, a property management company dedicated to this location. The management company shares common ownership with the Piney Point Offices. Noex offers full-service management providing on-site staff that includes a property manager, building engineer, day porter, and security. We offer rapid response to tenant needs and strive to exceed tenant expectations. Noex works daily to maintain the buildings to Class A standards while offering competitive rental rates and controlling operating costs for the benefit of our tenants. We are here to serve.
3 Buildings
6.89 Acres of Land
160,079 Rentable Square Feet
668 parking spaces
Westheimer & Fondren frontage and access
1st and 2nd floor building access from parking garage
Onsite ownership
Full onsite staff: property management, engineering, maintenance, & security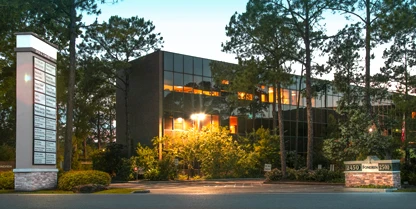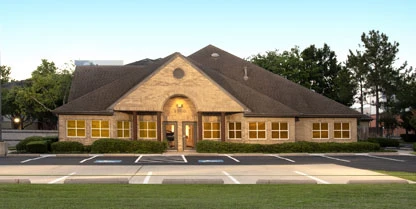 2450 Fondren – 1981
2500 Fondren – 1980
9000 Westheimer – 1996
160,079 Net Rentable Area NRA
2450 Fondren – 76,042 NRA
2500 Fondren – 77,159 NRA
9000 Westheimer 6,878 NRA
Total of 668 spaces
North Parking Garage – 390 spaces
South Parking Garage – 183 spaces
Fondren Surface Lot – 57 spaces
9000 Westheimer – 38 spaces
Upgrades and Renovations Completed Since Campus Purchased in 2002
2003 – New Roof – 2450 Bld.
2003 – New 2nd Floor garage walkway, 2500 Bld.
2003 – Redesign Parking area, improve traffic flow
2004 – New Parking Garage (south garage)
2005 – Restripe parking garage
2007 – Lighting upgrade, energy efficient fixtures
2006 – 2450 Building Lobby Renovation
2007 – 2500 Building Lobby Renovation
2007 – Paint 2500 Building common area walls
2007 – Reface 1st floor elevator area with stone
2008 – New Control access and security system
2008 – HVAC energy management system
2010 – New Fire alarm and life safety system
2011 – New parking garage lighting
2011 – Stop roof leaks in parking garage
2012 – Parking Garage lighting, paint, and deck sealant
2013 – 2500 Fondren Building restroom upgrades
2014 – Redesign and improvements to building entrance
2014 – Redesign and improvements to drop off area
2014 – New Road Front Signage
2014 – 2500 Fondren Common Area building remodel
2014 – New Digital Building Directories
2015 – New 2nd Floor walkway covered awning
2015 – New Campus meeting facility
2017 – 2450 Fondren Building Restroom renovations
2017 – 2450 Fondren Building Lobby
2019 – New LED parking garage lighting
2019 – Widening of 9000 Westheimer driveway entrance
2021 – Add Replaced 2500 Fondren Chiller
2020 – Security camera Upgrade